Book the Chicago Grand Tour through GO Airport Express and see the top sightseeing attractions in Chicago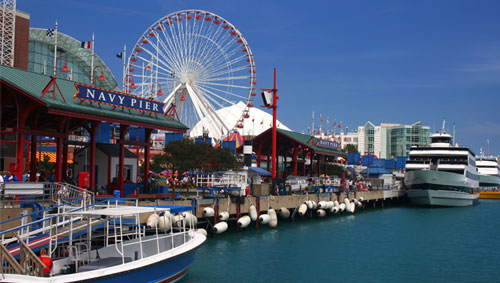 Starting at the Palmer House Hilton this tour will be a comprehensive tour of everything Chicago has to offer. Comprised of both the Scenic North Side Tour and the Historic South Side Tour you will see and hear about Chicago's Architecture, Beautiful Parks, Skyscrapers, Lakefront, Churches, Museums, Sports Stadiums and Neighborhoods. Scheduled stops will be taken at Lincoln Park Conservatory and Museum Campus. This tour includes many of Chicago's historical sites and the fascinating stories that go with them. This is the best tour value in Chicago.
This is a comprehensive tour of everything Chicago has to offer. Travel through both the North Side and South Side business and residential districts. All the points of interest covered in the North Side and South Shore tours are included in the Grand Tour.
Chicago Tours
See the Chicago's top attractions and landmarks.
Due to COVID-19, this tour is not operating at the moment.

Tour Exclusions
Food and beverage during sightseeing tour
Optional gratuities
Please Note: The stop at the Museum Campus may be substituted if necessary. Snacks are available for purchase at your own expense during one of our stops.
Tours operated by:
Gray Line Chicago
17 E Monroe Street
Chicago, IL 60603
Phone: +1 312-251-3100