Shared ride service is currently operating in a limited capacity on select days or for specific events. We hope to expand availability of this service in 2022. We do offer low-cost, non-metered taxi service, as well as private airport transfers. Please click here to check rates and availability.

Getting around downtown Chicago and its neighborhoods has never been easier when you book a ride through GO Airport Express.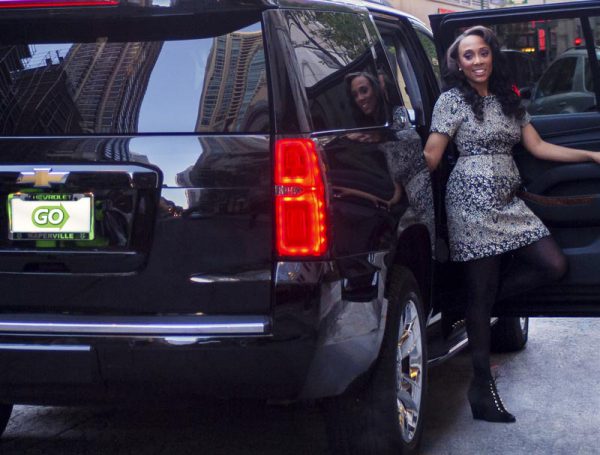 Why take an expensive downtown Chicago taxi service when you can ride in a clean, affordable shared ride shuttle or private van? Our door-to-door shuttle and private van service offer reliable, safe and affordable transportation throughout the Chicago metropolitan area. Go Airport Express provides fast and convenient airport transportation from Downtown Chicago, Lincoln Park, Wrigleyville Wicker Park, Lake View and more.
Because GO Airport Express is a city and state utility, our airport vans have preferential loading along the inner curb just outside of baggage claim. Passengers won't have far to walk to reach their transportation provider. No other company in Chicago can offer you this service!
GO Airport Express provides airport shuttle service to the following zip codes in Chicago:
Lincoln Park – 60614, 60610
Millennium Park – 60601
Macy's – 60602
The Art Institute of Chicago – 60603
DePaul University – 60604
Printer's Row – 60605
West Loop – 60606
University Village / Little Italy – 60607
Gold Coast – 60610, 60611
Navy Pier – 60611
Wrigleyville – 60613, 60657
Lincoln Park Zoo – 60614
Wicker Park – 60622
Ukrainian Village – 60622, 60612
River North – 60654
Lake View – 60657
Chicago French Market – 60661
If you do not see your zip code listed below, call us at 888.284.3826.
Why should I use GO over a rideshare service?
No surging! You won't pay 2X or 3X the price during peak times, or when leaving an event, or during inclement weather.
Convenient! Book online with your phone and we can be there within 30 minutes (when dinner is wrapping up, towards the end of game, or enjoy a drink while waiting). You can also book well in advance – having peace of mind that your transportation is ready to go when you are.
Background checks. Every driver undergoes an extensive background check.
Clean, sanitized vehicles. We clean and disinfect every vehicle after each ride following CDC guidelines. When you go with us, you go safely.
How far in advance do I need to book?
You can book with as little as 30 minutes advance notice.
How much does it cost?
Point-to-point rides will vary based on distance and the vehicle selected.