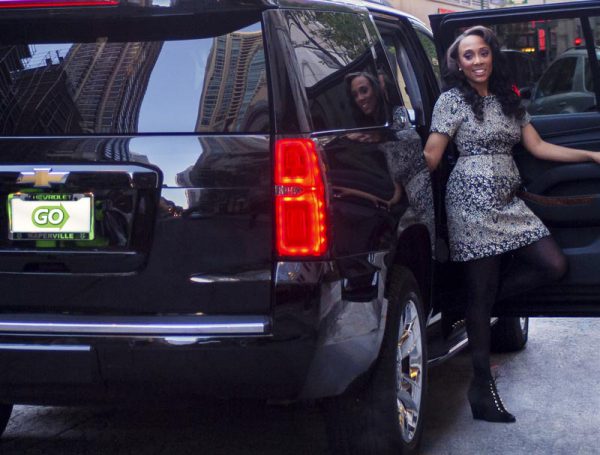 Getting around Chicago has never been easier or more convenient when riding with GO Airport Express. While we're best known for our airport shuttles, we now offer point-to-point transportation with as little as 30 minutes notice to popular destinations throughout Chicago. Our point-to-point car services can take you anywhere in Chicago. Whether you're in a restaurant just finishing dinner, or in the 4th quarter of a Bears football game, we'll be there when you need us without the headache of surge pricing.
That's right. We don't surge. No more hoping a driver is available in your area when you need it, no more paying 3X the price during peak hours – you can book your point-to-point car with confidence when you book with GO. Plus, we've just introduced a whole new fleet of vehicles. If you prefer a more comfortable ride, book an SUV or sedan. Go where you want to go! Our point-to-point car services will pick you up and drop you off anywhere in Chicago.
Why should I use GO over a rideshare service?
No surging! You won't pay 2X or 3X the price during peak times, or when leaving an event, or during inclement weather.
Convenient! Book online with your phone and we can be there within 30 minutes (when dinner is wrapping up, towards the end of game, or enjoy a drink while waiting). You can also book well in advance – having peace of mind that your transportation is ready to go when you are.
Background checks. Every driver undergoes an extensive background check.
Clean, sanitized vehicles. We clean and disinfect every vehicle after each ride following CDC guidelines. When you go with us, you go safely.
How far in advance do I need to book?
You can book with as little as 30 minutes advance notice.
How much does it cost?
Point-to-point rides will vary based on distance and the vehicle selected.